Dr. Lex' Site (BETA)
Welcome to the Dr. Lex site, providing a diverse collection of things since 1997, ranging from information and software to slightly absurd types of humour.
ZOMG! What happened to the cool home page?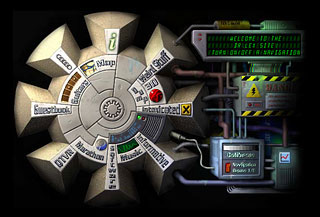 Long ago, the home page was a big animated clickable image. It was cool but impractical to maintain, and it would also be awkward on present-day mobile devices. I still intend to make a worthy future-proof replacement (which is why I labelled this page as 'BETA'), but for now you will have to make do with this spartan design where a list of more down-to-earth text links take you to the topics in which the site is divided.
Other potentially useful pages: the sitemap and the contact page.
Search within the Dr. Lex Site (top 'results' may be ads):

This website uses cookies. Not the edible kind, the digital kind that stores tiny bits of information on your own computer. The cookies are only used for the Google ads and analytics on some pages, in the same way as with every other website that has Google ads. The website itself only uses a single cookie to remember that you dismissed the cookie warning. The reason why I put this rather pointless warning here is because paper pushers have forced website makers to warn visitors about cookies. If you do not like cookies, use your browser's settings to either block them, or erase them after leaving this site.
Hosted on: