---
Annabelle
2021/10/29
TY for making a Garfield comic font, I'm using it for a Garfield fanpage website.
---
Zachary Nielsen
2021/7/26
Found your website from thingiverse! and I'm super sad it took me this long to find it. I've had a FFCP since 2016 and have had problems using it initially which discouraged me at first from messing with 3D printing. But as of 2018 I've been using my printer to print all sorts of stuff, and its still going strong. Thank you so much for putting up this great repository of information
(Un)popular opinion: spartan sites (or just clean ones) > ones that burn your retinas from the templates or graphics
Cheers!
Waukee Iowa, USA, Earth
---
Rob Bru
robbru.com
2020/7/18
Stumbled upon your website through thingieverse. I appreciate your shared expertise with maintaining the flashforge creator pro. I bought mine in May and have upgraded many of the pieces for longterm use. I look forward to creating as many printable designs as you have!
All the Best,
Rob Bru
Baltimore City, Maryland, USA, Earth
---
Dale Barquito
2020/7/13
Wow man, I'm the guy who asked you about the OpenSCAD propeller generator you posted on thingiverse
propeller generator v2
, and I came here out of curiosity, through your thingi profile, you have comments from 1999? are they real? ... well I just comment I'm glad the day I see that someone with a page from that time still exists and lives, Greetings, have a nice day!
PS: I like the clean design of your website :)
---
Kader Jazairi
2020/2/29
I love your mastered, tested, remastered, and updated 3D designs. Documented clearly and covering all grounds. Thank you for being a
perfectionist
. You are truly exceptional.
---
Edouard Snowthem
https://www.dr-lex.be/hardware/china_phone_flashing.html
2019/9/1
Thank you.
---
Anouk
2016/2/23
Nachtvoer. ♡
---
Odie Dog
2015/12/23
Dear Dr. Lex...
Your website is one of my favorites. My favorite section is the Weird Stuff section! I love that type of humor. I also find your Educative Section interesting. The guestbook is also funny! I used Google Translate to read the Belgium entries. It's not fully accurate, but it's good enough to understand what's going on. ;) Simply beautiful site!
---
Keith Seymour
geekyexplorers.com
2015/11/9
Thanks for the byte calculator - it was super helpful as was the explanation of SI. I don't normally have to convert between the values and this is perfect.
Keith
---
Enigma.cz
2014/10/16
I have innovated version of your ZGPAX phone watch, model S6. I did not tested telephone function yet. It is not my main phone which is my old good Nokia N82. This phone watch works for me well as weather watch. Camera position is definitely more practical than at older type. I wanted to use bluetooth keyboard with them but it did not work.
Your article about ZGPAX helped me with solving problem of display keyboard. Maybe better would be keyboard like on classic GSM phones.
---
Marcelo Cardoso
2014/6/20
Hi Lex ! Congratulations and thank´s for share your time and experience with us ! I´m live in Brazil and found your site while looking for  articles about chinese phones hacks´,amazing texts and photos. :-)
---
Julya
2012/10/24
Thanks for the notes and explanation. Now I have a better understanding.
---
Geoffrey
http://www.imdb.com/user/ur35208080/boards/profile/
2012/8/23
Hi,
I hope you don't mind me mentioning your IMDb rating scale on IMDb message boards.
Refer to:
http://www.imdb.com/board/bd0000007/thread/203572578
---
tom
2010/1/14
damn de oud-burgievragen lijken toch eerder gemakkelijker dan de hedendaagse examens, examen chemie en analyse in 1997 lijkt een lachertje te zijn geweest
---
Paul Sephton
2008/7/23
Hi, Dr Lex
Regarding your well documented toner transfer method for PC boards
I tried the method repeatedly without much success until I eventually came up with some modifications to the method. I would like to share my findings, as the following minor mods produce beautiful etches without fail- regardless of paper choice:
Firstly, to clean the board, instead of scrubbing with steel wire etc, I use liquid ammonia (Scrubbs) which effectively removes any copper oxide and cleans the board to a fine shine. I then use acetone to remove traces of soap, moisture or grease- as you describe.
The real trick, and I have absolutely no idea why it works so well, was found as a result of experimentation; This involves the use of a spray can labeled "Clean Screen" to give the surface a fine coat before placing the printed design over the still-wet copper.
This spray is generally used as an anti-static ozone friendly agent for cleaning monitors, anti-glare screens, transmitting lenses, photostat lenses etc. I suspect that this liquid effectively fills the tiny holes on the copper surface and allows the toner to transfer properly- but this is pure speculation.
At any rate after lamination, the result is that I never see the toner failing to transfer or adhere to the copper at all!
Finally, I simply leave the board and paper coating in warm soapy water until the paper cleanly separates from the copper layer- leaving the toner behind. I do not use toothbrushes, rubbing or any other means to remove the paper which simply floats free when it has separated.
The whole process, from start to finish takes between 15-20 minutes.
I do hope this info will aid those who, like myself have been having difficulty getting the toner to adhere, or finding suitable paper for the transfer.
Thank you hugely for providing me with the main method. It has saved me a small fortune already,
Paul
---
Evil Dick
2008/6/21
Pijpen of gepijpt worden?
---
shacklecrow
http://www.shackled-to-the-crow.cjb.net
2008/5/12
lex rijmt op plassex, toeval?
---
Ben Castellana
2008/2/1
Love the site! I would like to hear your explanation of the physics behind the notion that dense woods increase sustain. If that's so, then why do guitars made of limba (Korina) have such a reputation for sustain?
Cheers,
Ben
Lex: Well, it is indeed sufficient that the material be hard, and the density (weight) doesn't matter much for sustain. But in practice, many dense woods are also hard, so if anyone picks a dense type of wood for a guitar, it is likely to be good for sustain. I have updated the page to make this more clear.
---
Hubert
http://www.youtube.com/watch?v=8Lqu3Z79WTw
2007/12/9
Beste lex, bekijk het filmpje, je zal genieten.
En ik zie dat je nog steeds wordt gespamd door falers ;-)
Die ex-straightedgers hebben echt geen leven.
---
Shacklecrow
2007/11/25
Reetparels?
---
Christina
2007/7/13
I found an electric guitar at a yard sale a few months back. No logo, custom paint job, one string and every screw loose. Once my classes were finished I gutted it, and hopped online and found your website-which by the way is very cool. I knew right away the electrical scheme was going to be the only part I might have to pay a professional to handle, but thanks to you, I got this. This instrument was custom built a long time ago and must have been lost stolen or forgotten, but in a few weeks, IT WILL LIVE AGAIN!!!!!!
---
Phil
2007/6/2
Thanks for the help, I am excited to get started
---
Dido
2007/5/30
Hi, Dr. Lex,
while reading you article about hand-made guitars, which I find quite inspiring and helpful, I came upon a minor misunderstanding - you suggest adding a whole in the solid body as a means of lesseninf the weigth of the guitar. I should tell you that this is hardly a good idea - the wholes cause an effective damping of the low harmonics and thus make the sound poorer. This fact is not widely known eccept among physicsist and mathematicians concerned with the field of 'Spectral Geometry' (I happen to be one of them), but you will believe me if you test this prediction by making wholes on a the skin of a drum. The shape also maters, and it is bassically good to be round and convex, because of the very same reasons, but as you say, this is not that important for solid guitars.
PS: I can't wait to read the rest of the article - myself am about to make my first attempt with a fretless bass...
so thanks and good luck!
Lex: You may be right, but in the case of a solid-body, anything that's not near to the middle part, which bears most of the tension of the strings, has little to no effect on the sound.
---
Phil
2007/5/11
Hey, I really liked your page about building guitar. I'm gonna designing and building my first guitar in college soon, this was a great help.
Thanks
---
borgybeany
2007/4/23
SMEG VERY STRANGE LIKE MR BRIGHTSIDE HAHA THANKU BYE NOW BYE BYE BYE
Lex: Ik ben vier jaar en ik ga donalduk nadoen. KBWGBLBLKWGHBKWGH.
---
Shacklecrow
2007/4/3
Lex, de reetparels waren zalig. Dank voor de suggestie. Je moet dat echt eens proberen: je verdient het. Naast de reetparels en pluim komen in aanmerking: spaarlamp 15 watt, (verdoofde) cavia, ... Wees gewoon creatief en laat het ons weten.
Worden de andere inzendingen van het guestbook weggecensureerd?
---
Shacklecrow
2007/3/10
Lex, de reetparels/pluim zijn nochtans gratis. Wat is je keuze?
Lex: In dat geval, doe maar meteen X 5, maar steek ze wel in uw eigen reet.
---
Shacklecrow
2007/2/2
Lex, censuur? Pluim/reetparels in de reet verdien je (je mag kiezen)
Lex: Vanzelfsprekend censuur. Of dacht je dat ik hier £17.59 per jaar neerdokte om een of andere randdebiel mij te laten uitschelden? Zwam nog maar wat op het HH guestbook, voor de laatste 20 dagen dat het bestaat.
---
korneel
2006/12/17
Thanks,
Dankje, ik versta u volledig dr lex.
Juist dezelfde standpunten, onbegrip door heel veel mensen.
Maar ik weet dat jij juist bezig bent, je verdient een pluim.
---
Deepak
2006/8/30
Fab web site - thanks. Question if I might please - I have created QTVR objects with hotspots using the old "Classic" version of Apple's QTVR authoring studio. however, I can no longer use this software. Do you know of a piece of software I can buy to edit the hotspots that I created without having to redo them all?
Lex: I don't know any such software myself, but you can find a huge list of panorama-related software here.
---
Hans
2006/8/10
Excellent site, I really love it!
---
Wim de Koning Gans
2006/4/18
I like the tip about the guestbook field that should be empty. Hopefully it will keep working. What would be the use of spamming guestbooks of webmasters that are determined to remove spam?
The webmaster: Well, spammers just seem to believe that more spammed pages mean more people buying their crap.
---
Fabio
2006/4/10
Hey Lex, what's up?
I just was googling for Dr Lex, i've been using that pseudoname for long time (several years) and now that i found your page i realize you are my same age!!!
Funny Stuff!!!!
---
chris
2006/4/6
chris from greece. nice job. wierd but nice. keep walking. why that field "must" be empty? lol
---
Keith
2006/2/7
Nice job! Keep it up!
---
Axel
Jan 31, 2006
Interesting mix topics. Love the guitars (wish I could do that!).
---
mick
2006/1/25
I like your guitars!
---
Joan
2006/1/9
The mu gus/gu ymen are harvesting email addresses from your guestbook and then using them for their various versions of the 419 scam, along with others.
The webmaster: Really? Whoosh, gone are the e-mail addresses! Eat this, stupid pathetic harvesters. Get a life.
---
roger
2006/1/2
this site is great!!!
---
Prague Hotels
http://www.spam.co.uk
2005/12/5
Spam removed
The webmaster: Jeez, you're actually a person who spends his whole day spamming guestbooks? No way that a bot could have posted this. You really must have a pathetic life.
---
Squirrels in a blender
2005/10/16
I like to put squirrels in a blender.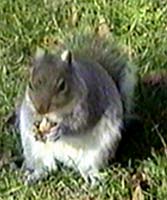 ---
SMAIDS
24/9/2005
meer tetten, minder gezever
gaylord, nu !!!!!!!!!!!!!!!!!!!!!!!!!!!!!!!!!!!!
---
Alejandro Tejada
21/1/2005
Hi Alexander,
Congratulations for your ecclectical website!
I praise your sharp coding skills in Hypercard,
my first software development platform in macintosh.
I've ported one of your 3d stacks to the
development platform RunRev, and i'm asking your
permission to post this stack, and a link in my
webpage to your hypercard site and your stacks.
Rotater_Manipulator_v1a.zip
You could find my e-mail in my yahoo website:
http://www.geocities.com/capellan2000
/
I've added vector graphics and 3D matrix math to make
the 3d transformations faster and have included a "Live"
transformations checkbox (click on this option with
models of a few lines like the cube and some simple
shapes like the Fighter and the Tank).
I've left intact your Help card (second card)
of your stack with all the useful information.
I invite you to test RunRev by yourself and
visit us in the mail list.
www.runrev.com
http://lists.runrev.com/mailman/listinfo/use-revolution
---
shacklecrow
shacklecrow
http://www.shackled-to-the-crow.cjb.net
10/11/2004
shacklecrow rulz
---
Ahar
http://www.readykor.com
21/10/2004
Nice graphics. Really love it
---
sky rat
20/8/2004
i got this site from http://www.shackled-to-the-crow.cjb.net and it's pretty good thumbs up say the sky rats
---
Bryan
20/8/2004
hey ppl i like the twirly dildo bat thing its cool
this sites cool and why does that guy want to piss on this guestbook this site is ace leave it alone. i got this from shacklecrow links
---
Ad
19/8/2004
cool i went on this site from shacklecrow links page this sites ace
the weapons page is cool i wanna make the bat thing it looks well gd
where u cum up with all of it its genius
---
chris
19/8/2004
HOLY SHIT! i forgot to mention the woman! yes the kick ass womans in the band aswell.. hello fill hello ppl! cool site by the by...
---
chris
19/8/2004
Woah! ive herd of shacklecrow there AMAZING! if thats the band with a 2 kick ass bassists and a cool fuckin singer not 2 forget the cool drummer...waw! check this site out.. www.shackled-to-the-crow.cjb.net its full of love and really cool ppl!
---
Fill
16/8/2004
this site is so ace i only came across it by chance but wow its gd
those stories are ace how they are
Shacklecrow the band from uk are on the uprise
yeahhhhhhh
---
Gaylord
11/8/2004
Nog steeds geen bloot op de site?
Intussen afgestudeerd richting marketing
---
Morris
30/6/2004
To the person objecting to the apparently senseless mu gu posting: what he's doing is marking his territory, in hopes other mu gus will stay off and he will have exclusive use of the email addresses on this guestbook. Unfortunate, that people like him should leave their graffiti everywhere. Our web site hosts deserve better.
Lex: So this is a kind of dog which pisses on internet guestbooks to mark its territory? Interesting...
---
Yet another piece of 'mu gu' rubbish. Do madhouses offer internet connections to their inhabitants, or what?
---
WarAxe Freeman
7/6/2004
Got here from the 3D Realms forums... Thx 4 the ROTT bynaries, DrLex... ;)
---
ÖØÇì
http://www.emmss.com
6/5/2004
Very nice site! Keep on work!
Lex: How are you gentlemen!! All your base are belong to us.
---
Here stood another stupid message from this 'Mu gu' guy who obviously has nothing better to do than spamming guestbooks all over the world with nonsense.
---
that one
23/3/2004
hello, ur site is quite amusing, but only an idiot would read those long stories, couldnt u turn them in2 cartoons /videos? if so thanx
bye
keep it up
---
Jan Morren
http://www.kuleuven.ac.be/mac_at
6/2/2004
Ne gelukkige verjaardag hé :-)
c-ya op het forum
---
Chris
26/1/2004
what could you recommend using as a cheaper alternative to the brandname gibson pickups for a les paul classic style guitar I am planning to build. I am willing to spend between $50-$100 for each humbucker. thanks a lot
---
Butch Towle
01/08/04
I am interested in herbs that could lower my coestorol and lessen my chances of getting macular detieroration
---
Johnny
29/12/2003
Nice site. Good job !
---
karel krokant
20/12/2003
not bad
---
Jon
18/7/2003
Great looking site
---
Gaylord
19/2/2003
misschien wat meer bloot op je site zetten, kwestie van meer volk te lokken
een student marketing
---
Stephane
20/12/2002
Hello, your site is quite special but I like it. Thanks!
---
Bobby Batch
10/13/02
Nice Site!!!
Marathon Rocks!!!
---
The Stolling Rones
http://www.stollingrones.com
19/9/2002
For a great rock and roll band and a out off ya roof party..
---