Dr. Lex' Site (BETA)
ZOMG! What happened to the cool home page?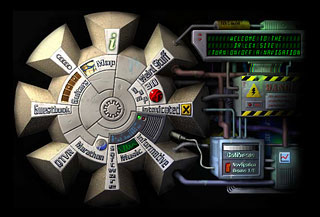 This site is being redesigned (yes, a rare case where the 'BETA' label* is justified). Most of the content is ready, but I'll leave the design of the new home page as the final step. For now, you will have to use the boring text links below, which will be incorporated in a new fancy home page design soon.
Other potentially useful pages: the sitemap and the contact page.
Search within the Dr. Lex Site:
Custom Search
*: In the software world, 'Beta' means basically: "full of bugs, only use at your own risk". I don't really get why everyone wants to label their sites nowadays as "unfinished junk that you may not want to use" just because GMail is 'beta'.

By the way, this website uses cookies. Not the edible kind, the digital kind that stores some tiny bits of information on your own computer. Some bored idiot sitting behind a desk decided to force website makers to put a stupid warning on their site about cookies, so here it is. If you don't like cookies, either erase them in your browser's settings after leaving this site, block them, or do not visit this site at all.
Hosted by: